pancake pans
Pancake pans
---

Of course you can buy your pancake pan at the pancake shop.
For private individuals or for the (semi) professional pancake baker.
We try to provide you with as much information as possible in our articles,
but do you still have a question? Also take a look at our FAQ page.
We are happy to help you with your choice to choose the best pancake pan for you.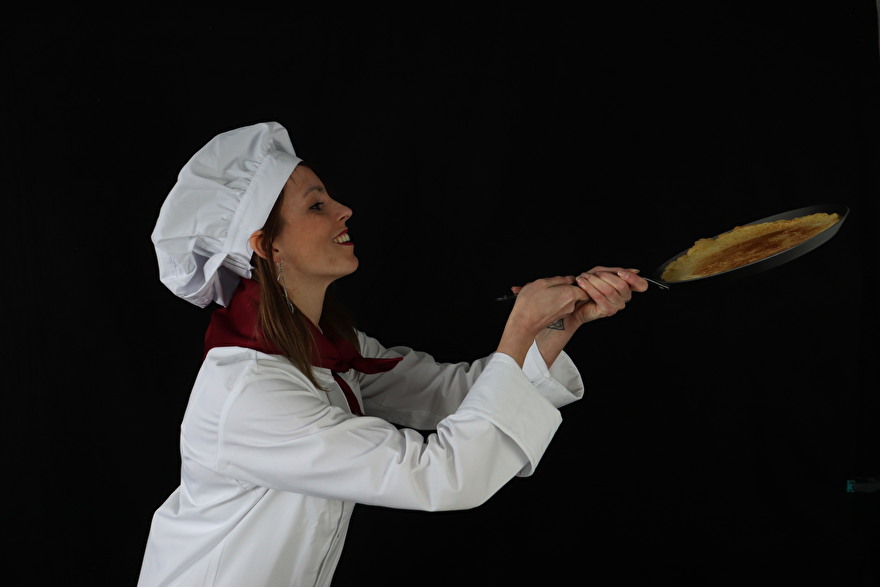 Pan for pancakes 28 cm - cast aluminium

This cast aluminum pancake pan is "The" pan for every professional pancake house.

The pan is from the Taron brand

Suitable for temperatures up to 400 degrees Celsius

This pan must be baked in before the first use

The following…

€ 109,00

Pancake pan / Crêpes pan sheet steel 26 cm

The De Buyer crepe pan is made of sheet steel and has a diameter of 26 cm. This material heats up quickly and tolerates high temperatures. Use the pan for baking pancakes and crepes. The low rim makes it easy to turn the pancakes…

€ 25,00

Pancake pan / Crepepan

Crepes and Pancake pan Cast aluminum Titanium professionalCrêpe pan - Cast aluminum Ø 32 cm - Hendi - 629413
Bottom 260 mm diameter Fast delivery
Expert customer service
Excellent warranty service
- Cast aluminum with stainless…

€ 37,95