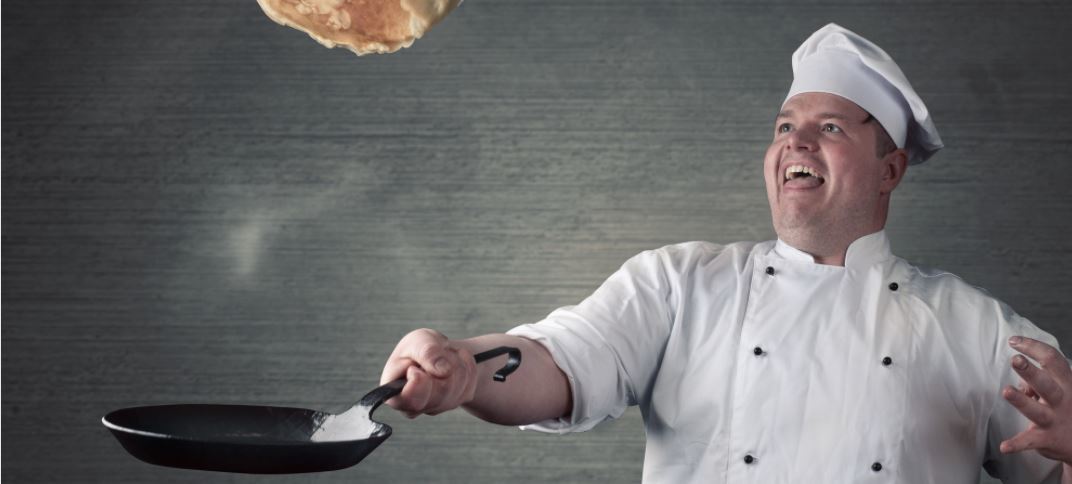 Pancakes

PANCAKES
---
Baking pancakes, everyone can do that, right?
A little flour, an egg, some water or milk, a pinch of salt and off you go.
Professionally baking pancakes as a company is a different story.
You want your pancake to outshine the crowd so that customers come back satisfied, preferably with friends or family
Pancakes can be served as sweet and savoury.
Dutch German and English pancakes are almost alike.
American pancakes are for breakfast and lunch.
Baking pancakes in a pancake restaurant or at a fast food location. This requires different equipment, a different recipe and a different method and timing. As a pancake specialist, we are happy to help you make the right choice.
We are happy to help you start your pancake business.

We have developed especially for the catering industry: The Pancake-Revolution machine.
The ideal machine to start with the takeaway and delivery of pancakes.
Of course we also sell the pancake boxes.
Our Ebook " is a complete reference book for the starting pancake entrepreneur in which all facets are discussed.
It is also possible to order pancake mix under Private label.
Private Label packaging of 1 kg, 2.5 kg and 10 kg bags is possible with a minimum purchase of 1 pallet from 300 to 800 kg.
We have developed our Old Dutch Pancake Mix for serious pancake bakers.
A perfect and complete multigrain mix to prepare the most delicious pancakes in an easy way.
Just add water, everything is already there.

We are still looking for resellers / sales addresses for this product.
Do you have a farm shop, wholesaler or local shop, please contact us!
Call the Pancake Shop on 0527 769 087 or make an appointment via info@pannenkoekenwinkel.nl
SEO: Pancake recipe, Pancake day, Recette crepe sarazin, crepemaker,