Waffles

WAFFLES
---
Baking warm waffles?
Which waffles do you want to sell.
Nowadays you have a wide choice of various types of waffles and waffle equipment.
Lolly wafers and Bubble wafers are the latest trends.

Baking Liège waffles or Brussels waffles?
The Liège waffle is also called a sugar waffle. Sweet and heavy, a treat in itself. Why is our Liège wafflemix called - Golden wafflemix and not just Liège wafflemix??? The original Liège waffle recipe mainly contains (cream) butter, sugar and yeast. So a lot of fat. Too much butterfat to put in a dry mix. Our Liège (Golden) waffle mix is ​​there fore less fat and therefore tastier.
The Brussels waffle is more of an airy bottom for a tasty topping with a crispy exterior.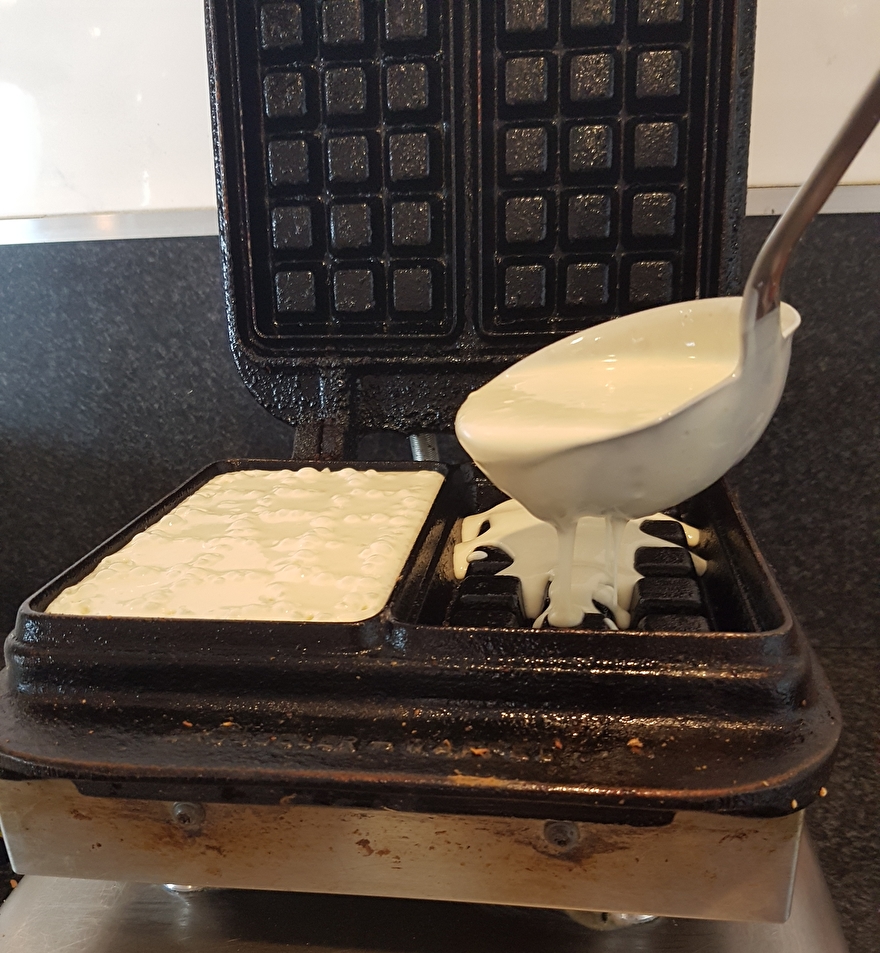 The Americano waffle is an excellent natural waffle for breakfast, for example.
We sell all equipment, delicious waffle mix, and all toppings possible.
We are happy to advise you, or follow one of our workshops.
Our company sells German quality machines
Top quality for a very good price.
Liege waffle
Brussels waffle
Americano waffle
X waffle,
Waffle on a stick
Bubblewaffles
We have it all. Make your choice.
---
Product info sheets: